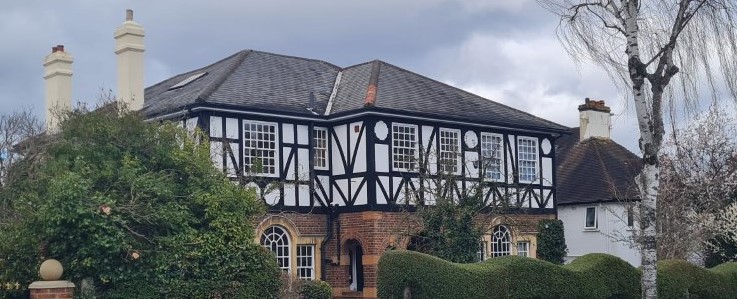 Which lenders offer the most competitively priced £4 million and £5 million mortgages?
You could not have picked a better time to apply for a £4 million or £5 million mortgage if you are a high net worth borrower planning to purchase a high-end property.
Some of the largest lenders, including Coutts, HSBC for Intermediaries and NatWest for Intermediaries, provide wealthier clients with a selection of increasingly cheap fixe rates often priced between 1% and 2%. Other banks like Scottish Widows provide large offset mortgages and others have Bank of England tracker rates without early repayment charges.
HSBC offering super-cheap mortgages up to £5 million
HSBC for Intermediaries has recently lowered the price of its mortgages and launched a 1.14% two-year fix and a 1.29% five-year fix for mortgages up to £5 million. Borth rates have £999 arrangement fees, and they are available to those with a 40% deposit. After the fixed period they revert to the lenders 3.54% standard variable rate and early repayment charges apply.
Coutts recently confirmed the bank's ability to arrange bespoke agreements for £5 million+ mortgages. Our high-net-worth specialist brokers have direct access to bankers within the private bank and work with their credit teams to create a tailored bespoke offering on a case-by-case basis.
Aaron Strutt, product director at Trinity Financial, says: "It is surprising how many mortgage lenders are keen to provide larger mortgage loans to wealthier clients. Some lenders are still capping their mortgages at £750,000 or £1 million, but the big lenders are back in the large loan market. Just as the pandemic hit we arranged our cheapest ever large loan, a 0.67% two-year tracker £6 million mortgage.
"Many high net worth borrowers require access to funds for a longer period often driven by tax planning or the desire to access cheap funding to support other investment activities. Some clients opting for interest-only mortgages often have mandatory paydowns built into their products to ensure the loan-to-value is reduced."
Does NatWest offering larger mortgage loans?
NatWest for Intermediaries is another lender offering £4 million and £5 million mortgages at similar rates to HSBC. Trinity Financial's brokers have access to the bank's large loan desk and can get cases agreed quickly and efficiently.
Call Trinity Financial on 020 7016 0790 to secure a large mortgage loan or book a consultation
Source: HSBC, Coutts, NatWest
If you are looking for a larger mortgage loan you typically need to go to a private bank if you have a particularly complex financial situation. If you are a banker with which a large basic income, you receive a bonus, or you are paid in dollars, then we should be able to help you get a high street mortgage. If your situation is particularly complex the private banks maybe the best option.
As seen in