Providing mortgages across the UK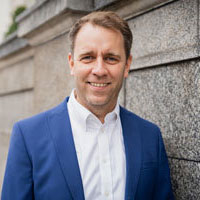 Our experts take the time to understand your financial situation and specialise in arranging great mortgages with more generous loan sizes.
Why use Trinity?
Trinity Financial specialises in arranging mortgages for clients who have Complex financial situations.
Our experts help borrowers buy properties or remortgage when they have unusual income streams or bank balances.
Today's mortgage market is more complex than ever before. Thankfully, many banks and building societies have set up exclusive broker-only lending departments to agree and process these applications that need more work.
Many of our clients run their own businesses, so they have income from various sources. They also have retained profits. Trinity Financial has clients receiving income from buy-to-let portfolios, while some others are paid in foreign currencies. We also consistently arrange Let-to-buy mortgages and additional property mortgages.
On many occasions, our clients are purchasing unusual homes with land or outbuildings. They may also have complex finances, but this is not usually a difficulty for our experts.
Trinity Financial's brokers will take the time to fully realise your financial situation. They understand company accounts, complex tax returns and have access to lenders accepting income from investment properties or trusts. Our brokers will present your application to the most suitable lender offering the most generous criteria and competitive terms.
Lombard Loans is a financing option term that wealthy borrowers can tap into to suit their individual financial profile and circumstances.
Call Trinity Financial on 020 7016 0790 to secure a complex mortgage.