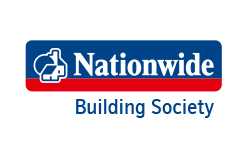 Nationwide reintroduces early repayment charge free tracker rates starting from 0.79%
Nationwide for Intermediaries has reintroduced and lowered the price of its Bank of England tracker rates withdrawn before the base rate decision.

There is a limited number of lenders offering tracker mortgages, including Barclays, HSBC and Santander, but many of the rates are flexible so borrowers can repay the debt without being charged an exit fee.

Nationwide has a selection of Bank of England tracker rates for borrowers providing they have a 5% deposit. Its lowest two-year tracker is available for borrowers purchasing a property and it is priced at 0.79%. It is available for mortgages between £275,000 and £1 million and tracks the 0.1% base rate plus a margin of 0.69%. It has a £1,499 arrangement fee and reverts to the lenders 3.59% standard variable rate.

If you plan to remortgage onto a tracker rate, Nationwide's cheapest rate is 0.89%. It is available for mortgages between £300,000 and £1 million for those with 40% equity in their property.

Aaron Strutt, product director at Trinity Financial, says: " Most borrowers like to take fixed rates and increasingly longer-term fixed rates, but these products are not suitable for everyone. If you are not planning to stay in your property for long or like flexibility, then a super-cheap tracker without early repayment charges may be a better choice.

"Most of the lenders have increased their fixed rates in recent weeks, and they are still going up, so until the Bank of England raises the base rate, trackers are still a cheap option."
Switch to fix
As Nationwide's tracker rates do not have any early repayment charges, existing customers can switch to one of the lenders existing customer fixed rates after one month's payment. This is useful at a time when rates are likely to rise in the near future but borrowers still want a flexible mortgage.
Borrowers paying early repayment charges
Trinity Financial has seen an increase in the number of borrowers paying the early repayment charges on their five or ten-year fixes to lock into a cheaper rate. In some cases, this is because their requests for additional borrowing have been refused by their lenders, and they are refinancing away.

Call Trinity Financial on 020 7016 0790 to secure a tracker rate mortgage or book a consultation
As seen in