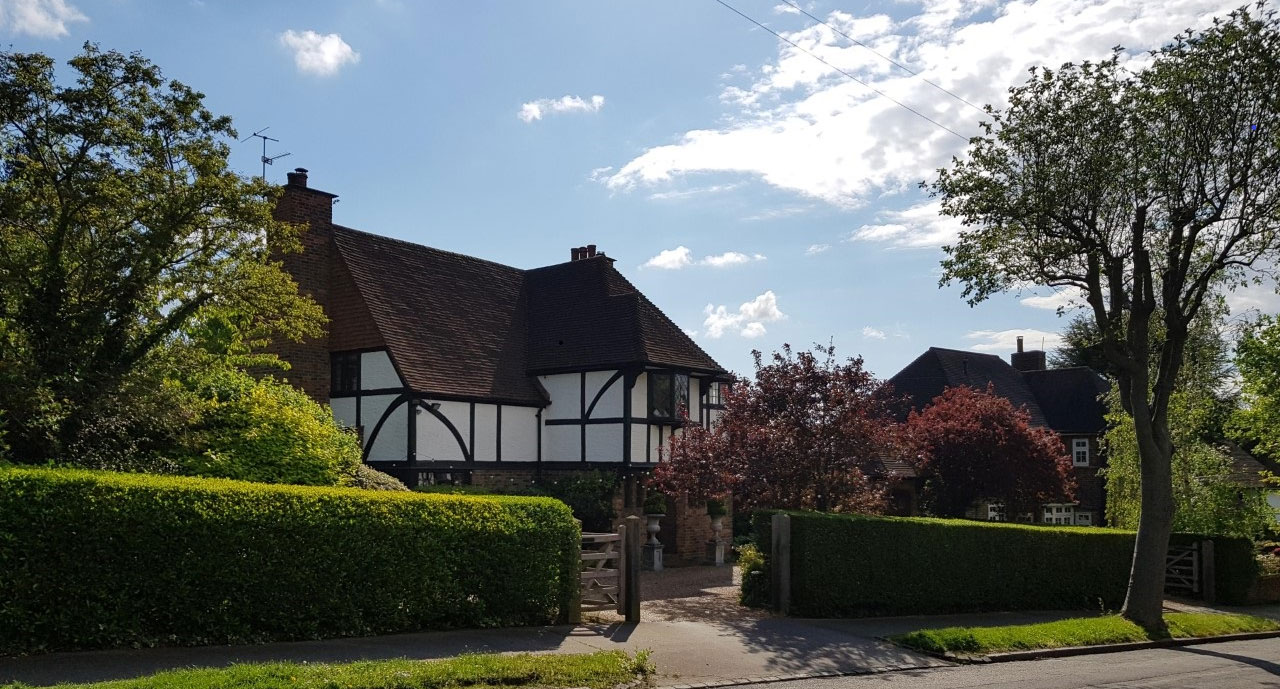 Trinity's brokers provide property buying and financial tips to help guide borrowers through the coronavirus crisis
Trinity Financial's mortgage and protection advisers have put forward some tips and points to consider for property buyers and borrowers who are applying for a mortgage during these troubling times. They also suggest creating or updating wills and taking life insurance or critical illness policies if they are not financially protected.
Our director Jed Newton says borrowers should consider making an application for their remortgage earlier than normal because getting a physical property valuation may well take a long time if they do not qualify for automated inspections. He says not to assume the lenders will be using previous bonus earnings or commission when deciding how much they will lend due to the volatility of the market.
Jatin Shah points out that some buyers are considering pulling out of their purchases because of the current situation with Covid-19 as well as bad press around prices falling in the future. He suggested borrowers should "pause the transaction for the time being instead of pulling out, even if they are unsure. This would keep the buying option open in case they change their mind."
Tyler Rushbrook explains desktop or automated valuations are taking place and they are helping to get mortgages agreed. He says if the lender is not aware of any changes or improvements that have been made to a property the valuation may not stack up and then it could be down valued. He says some lenders accept pictures of recent work and that he has got lower property valuations overturned.
Jeanne Engel's top tip is regarding life insurance and wills. She says that parents should assess their will and life insurance policies to their current needs, particularly during the coronavirus pandemic. She says "by making sure people have their financial protection policies in order they can ensure their family is financially cared for if something unexpected happens."
Sophie Roe explains some lenders can still use their overtime or additional income for mortgage affordability purposes mainly for NHS staff and key workers even though they have been stopped for other employed applicants. She highlights zero-hour contracts are still being considered for key workers.
She also reminds mortgage holders they should arrange payment holidays with their lenders and not to cancel direct debits. It is important to "keep paying credit commitments if you can as missing payments may well affect the possibility of obtaining a mortgage in the future."
Alec Lawrence points out that a broker will be able to guide clients through the process of remortgaging to help clients select the best options as well as discussing insurance provisions. He says "in some cases we can get better rates than if you a directly to a lender, one of the best examples of this is with Halifax." He adds "you can still remortgage if you have been furloughed so if your rate is coming to an end it is still possible to access a better deal."
Dean Esnard says it is possible to lock in a low remortgage rate with another lender and secure a mortgage offer up to six months before your fixed or tracker rate is due to end. He highlights that borrowers "should compare the existing customer rates when they are within the product transfer eligibility period and then decide which one to proceed with."
Richard Forgione says the low-interest-rate environment may mean borrowers have the opportunity to raise the funds to pay for expensive transactions like extensions may be more affordable than they think. He adds that many landlords could benefit from the lower buy-to-let rates to save money and they should revisit their portfolio to check which properties need to be remortgaged.
Oliver Barker points out that buyers should ensure "they are using a solicitor that can do electronic identification checks, as many still require the clients to go in to take identification and see them face to face."
Ashley Thomas highlights that it is worth securing a mortgage sooner than later as lenders are changing their criteria and their maximum product offering on a regular basis. He also suggests when requesting price reductions, to do it as soon as possible before exchange because "it is taking time to get amended offers due to limited staff processing applications."
Danny Davis is Trinity Financial's will writing and protection specialist and he suggests getting life insurance policies in place as soon as possible while the premiums are still competitively priced. He says "experts predict as death rates increase, premiums will simultaneously increase."
Danny also highlights how important it is to have an up to date will and that it can help to avoid family arguments if you unexpectedly pass away. He says "if you are married and have children, without a will your spouse is only entitled to the first £270,000 of your estate. The rest of the funds by law should be divided by the spouse and children. A will can help avoid family disputes and offer peace of mind."
Call Trinity on 020 7016 0790 for expert mortgage and financial protection advice
As seen in