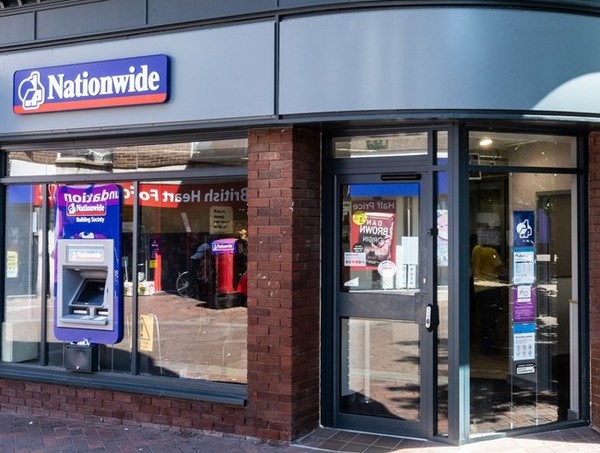 Nationwide's two-year fix mortgage lowered to 4.99% as lenders fight to attract borrowers
The most competitively priced two-year fixed-rate mortgage has dipped below 5 per cent for the first time since June.
Nationwide for Intermediaries has launched a two-year fix priced at 4.99% and it is available to borrowers purchasing a property. Applicants will need a 40% deposit to qualify and the maximum loan is £1 million. The lender's two-year fixed remortgage rate is 0.25% more expensive.
The product has a £999 arrangement fee, and after the fixed period, the mortgage reverts the lender's 7.99% standard variable rate. The overall cost for comparison is 7.7% APRC representative.
Nationwide, the UK's largest building society is now offering sub-5% two, three, five and ten-year fixes for borrowers while its two-year tracker is 0.14% over the Bank of England base rate.
Over the last few months, mortgage rates have got cheaper, although the five-year fixes are generally the most competitively priced rates, with some lenders offering rates just over 4.5%.
Henry Jordan, Director of Home at Nationwide Building Society, said: "We're making further rate cuts across our fixed rate mortgage range to ensure we continue to cement our position as one of the most competitive lenders in the market.
"Over the last three months, we have reduced rates eight times and, over that period, that has meant our rates have fallen by up to 1.39 percentage points as we look to maintain our support for potential and existing homeowners, as well as brokers, by offering attractively priced products."
Representative example: A capital and interest mortgage of £400,000 payable over 30 years, initially on a two-year fixed rate basis at 4.99% and then on the lender's 7.99% standard variable rate for the remaining 28 years. The 4.99% rate would require 24 monthly repayments of £2,142.98 followed by 336 payments of £2,891.65. The total amount repayable would be £1,024,109.92 made up of the loan amount, plus interest (£625,495.33) and £999 (product fee), £65 (final repayment charge), £20 (completion fee). The overall cost for comparison is 7.7% APRC representative.
Call Trinity Financial on 020 7016 0790 to secure a mortgage or

book a consultation
The information contained within was correct at the time of publication but is subject to change
Your mortgage is secured on your property. Your property may be repossessed if you do not keep up repayments on your mortgage
Nationwide still offers its Helping Hand product designed to help first-time buyers secure larger mortgage loans. The lender may allow eligible clients to borrow a higher loan amount when taking a 5- or 10-year fixed rate product. In fact, first-time buyers could borrow up to 20% more.
The availability of Helping Hand is subject to many factors, including, but not limited to, credit score, and how much debt the applicant has. All applicants must be first-time buyers and have a deposit of at least five per cent.
The minimum income is £30,000 for sole applicants, rising to £50,000 for joint applicants. All income sources except self-employed income can be included, like bonuses and commissions.
As seen in