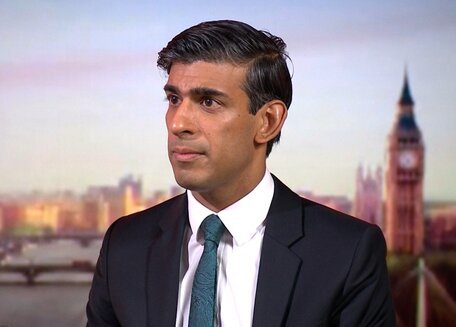 Rishi Sunak told the cabinet interest rates likely to increase to 2.5% over the next year according to report in The Times
Chancellor Rishi Sunak has reportedly warned that homeowners could see their mortgage payments rise by more than £1,000 a year if they are not on fixed-rate deals.

According to The Times and the Daily Mirror, Rishi Sunak told the cabinet that interest rates are expected to increase to 2.5% over the next year and warned ministers against borrowing more to fund public spending.
Aaron Strutt, product director at
Trinity Financial
, says: "Many people are worried about rates going up, so they have been locking into longer-term fixes. If the Bank of England base rate rises to 2.5%, then fixed rates are likely to be a lot more expensive than they are now.
"If you are reasonably sure you will stay in your property, it makes sense to lock into a longer-term fix. If you're on a tracker rate, it is an excellent time to check the market and see which products are available."
Are rates going up at the moment?
Banks have been increasing the price of their mortgages over the last few days, and others are likely to make changes over the coming weeks.
Scottish Widows has announced some of its existing customer
rates are rising by 0.75%
, while TSB is increasing some ten-year fixes by 0.5%. Some of Halifax's mortgages are also getting more expensive.
Who sets the Bank of England base rate?
The Bank of England base rate is set by the Bank of England's Monetary Policy Committee, and they are separate from the government.
The Monetary Policy Committee (MPC) is made up of nine members – the Governor, the three Deputy Governors for Monetary Policy, Financial Stability and Markets and Banking, its Chief Economist and four external members appointed directly by the Chancellor.
As seen in