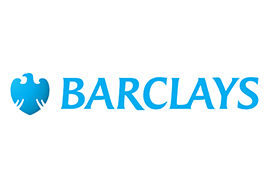 10% deposit mortgages getting cheaper as Trinity secures access to Barclays exclusive 2.25% rate
Mortgage lenders are reducing the price of their lower deposit mortgage rates as they target first-time buyers following the end of the stamp duty holiday.
Trinity Financial has secured access to Barclays for Intermediaries exclusive 10% deposit mortgage. The bank is offering a 2.25% rate which is fixed until 31/08/2023 and it has a £299 arrangement fee. It has a maximum loan size of £570,000 and low early repayment changes.
Aaron Strutt, product director at Trinity Financial, says: "It is not just the mortgages available to borrowers with the largest deposits that are getting better, the low deposit mortgages are improving and they are significantly more attractive than they were a year ago.
After the fixed period the 2.25% mortgage reverts to Barclays 3.59% standard variable rate and the overall cost for comparison is 3.2%.
Call Trinity Financial on 020 7016 0790 to secure a best buy mortgage or book a mortgage consultation
As seen in