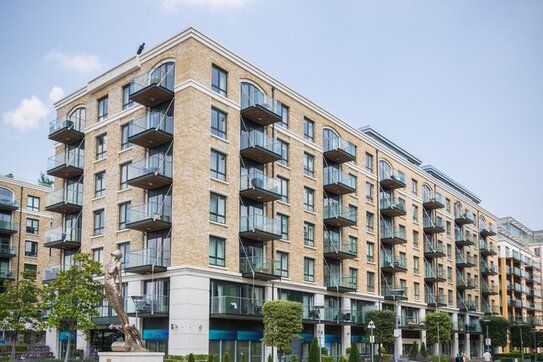 Contract reassignment mortgage secured for couple buying new build flat in London
Trinity Financial recently arranged a contract reassignment mortgage for a couple buying a newly built flat in London.
The first-time buyers found a two-bedroom property in a fantastic location and agreed to a £650,000 purchase price. The issue was they needed to complete the transaction within a month.
Did they have a complex situation?
While our clients had good jobs and relatively straightforward incomes, they were unsure which lenders would offer the most competitively priced terms and a fast enough mortgage offer.
Not many of the mainstream lenders offer contract reassignment mortgages, and at the time of the application, rates fluctuated.
How did Trinity Financial help?
Trinity Financial's adviser told his clients they would need a good solicitor to complete the purchase within a month. He knew which bank to approach as it often accepted applications for new build properties and had a reputation for producing fast mortgage offers.
During the purchase, the seller threatened to issue notice a few times because of delays caused by the CML new build incentives form not being issued to our client.
Trinity Financial's administration team went above and beyond to ensure all parties communicated properly. They constantly had issues with the developer, seller and solicitors not communicating correctly.
What was the mortgage rate?
One large bank produced the mortgage offer within 20 days. The rate was fixed at around 5.15% for five years. Once the mortgage offer was produced, the bank lowered its mortgage rates, and our broker swapped their deal to a new product which was 0.19% cheaper.
Call Trinity Financial on 020 7016 0790 to secure a mortgage or

book a consultation
The information contained within was correct at the time of publication but is subject to change.
Your mortgage is secured on your property. Your property may be repossessed if you do not keep up repayments on your mortgage
As seen in