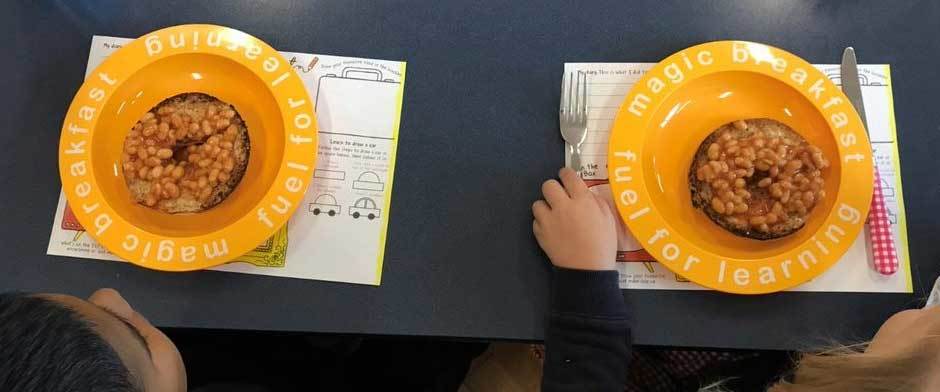 Trinity Financial is proud to have teamed up with the Magic Breakfast charity to provide breakfasts to children throughout the UK.
We have pledged to provide 15,000 breakfasts to children in 2021 by donating £3 from every completed mortgage. We will also secure funds through fundraising events.
The Magic Breakfast charity aims to ensure that no child in its partner schools goes hungry by providing healthy breakfast food and expert support to help identify and reach those pupils at risk of hunger. A hungry child cannot concentrate so could miss out on half a day of lessons every school day if not given anything nutritious to eat first thing.
Magic Breakfast work with over 1,000 Primary, Secondary, and ASL/Special Educational Needs schools, plus Pupil Referral Units, offering breakfasts to around 170,000 children each school day.
Its partner schools are in most counties in England and in Scotland it works with 38 schools. During the pandemic, the charity reached around 4,100 pupils in Scotland with breakfast every morning. In addition, all children in local authority maintained primary schools in Wales are entitled to a free school breakfast.
Why did we partner with Magic Breakfast?
According to research from the Department for Work and Pensions published in March 2021, before the coronavirus pandemic, as many as 1.7 million children in the UK were living with food insecurity, at risk of hunger in the morning, according to government figures. These figures are likely to have gotten significantly worse in recent months.