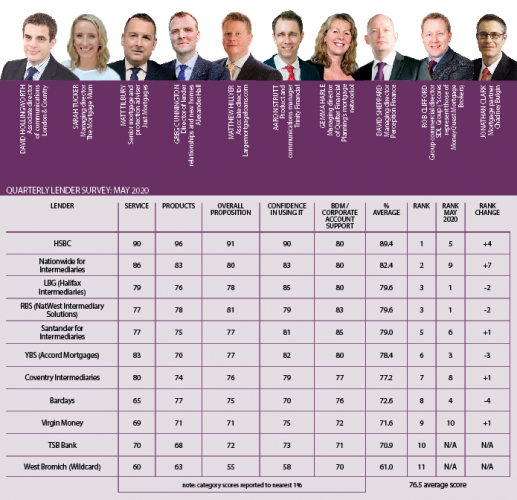 Mortgage Strategy - The lenders offering lifelines to a sector at breaking point
Covid-19 has put an enormous strain on mortgage firms of all sizes these past few months. Product withdrawals, lender withdrawals, staff shortages and remote working all risked bringing the sector to its knees at the height of the crisis.
But the mortgage show went on – just about – with lenders and brokers doing their utmost to ensure the market did not go into complete lockdown.
HSBC's place at the top of the table marks a remarkable turnaround for the lender. Until it opened its doors to the intermediary market in 2014, it used to rile the broker community with its direct-only stance.
"During the last recession, HSBC offered great rates direct, which we couldn't access," says Trinity Financial product and communications manager Aaron Strutt. "This time, brokers could submit mortgage applications to the bank and it has made life easier," he says
As seen in